June 27, 2017
Good, clean fun: County fair is in the air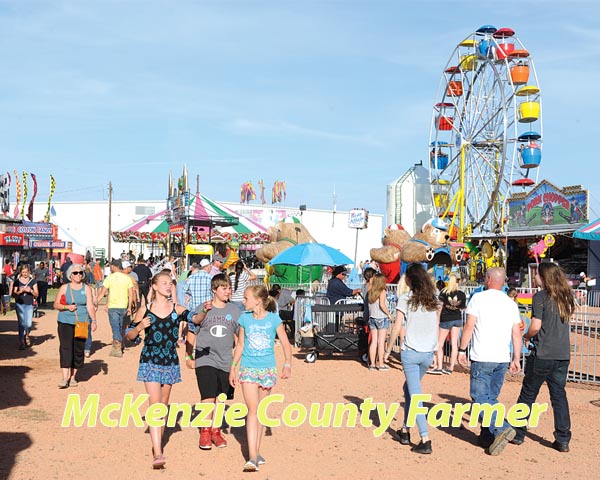 By Jack Dura
Farmer Staff Writer
Planning is well underway for the McKenzie County Fair, set to round up hundreds of 4-H projects, events and entertainment next week, July 5-8.
Kim Neprash, of McKenzie County Extension, said 570 static exhibits had been registered by the middle of this month. The county has 170 4-H kids from nine clubs and individuals, including cloverbuds and full members, ranging in age from 5 to 18.
About 63 steers are expected to show, she said, with more swine, rabbit and poultry exhibits expected than last year.
Large and small animals include beef, sheep, swine, goats, poultry, rabbits and pets, including cats and dogs.
"The kids do a great job getting these animals ready," Neprash said.
For the full story, subscribe to the McKenzie County Farmer
---