April 27, 2021
Final phase of $3.4 million facelift of Veterans Memorial Park underway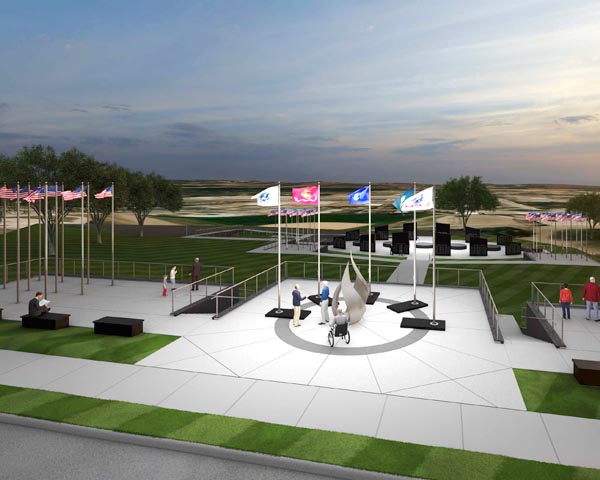 By Ashleigh Plemper
Farmer Staff Writer
Construction work will soon begin again at the McKenzie County Veterans Memorial Park as part of the $2 million Phase II project.
"I was guessing the entire project would cost $700,000 when I brought it to the park committee," says Jerry Samuelson, former McKenzie County Veterans Service officer. "They thought I was crazy. They liked the plan but said no way."
Samuelson says what began as a $700,000 project eight years ago has now reached $3.4 million.
Samuelson says he grappled with staying within the budget through the completion of Phase I in 2019, but he knew one thing was clear. He needed more money. Now, thanks to extra funding from the McKenzie County county commissioners and private donations that have tripled to $1.2 million, Samuelson is carrying out his vision to enhance Watford City.
While the new McKenzie County Veterans Memorial Park will likely make big headway this year, Samuelson says it won't be completed until the spring of 2022.
For the full story, subscribe to the McKenzie County Farmer
---