August 30, 2022
Fox Hills Golf Course ranks as a runner-up in golf magazine's Renovation of the Year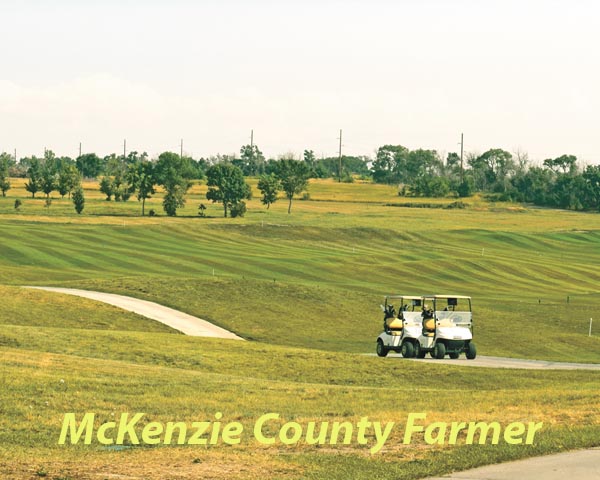 By Ashleigh Plemper
Farmer Staff Writer
Fox Hills Golf Course was recently named runner-up 2022 Best Golf Redevelopment in the World by Golf Inc. Magazine after it was nudged out of the top two spots by Gil Hanse' Les Bordes Golf Club in France and Jose Maria Olazabal's International Olympic Course at Naravino Hills in Greece.
"You don't putt the same hole twice," says Tony Carmichael, Fox Hills Golf Course general manager. "The course has variations and shot values you have to be able to score as well."
As Carmichael was recruited by the city of Watford City earlier this year, he brings a long line of experience to the table as a PGA professional in America and Canada, who previously worked in Williston and Palm Springs, Fla., for the last 22 years.
"First thing's first, we want everyone playing golf because they enjoy it," he says.
For the full story, subscribe to the McKenzie County Farmer
---