July 25, 2018
George steps up when need arises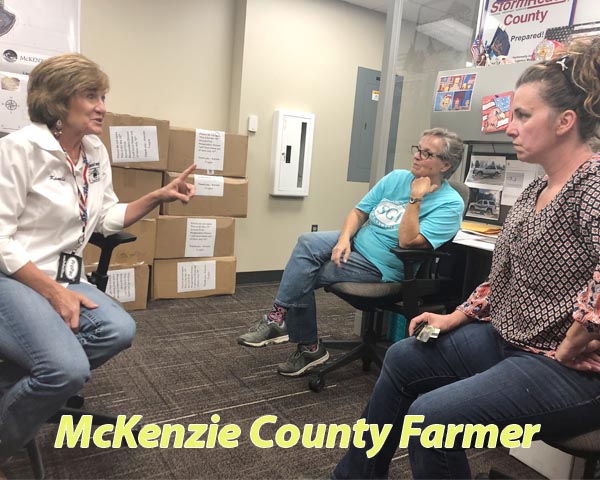 By Ashleigh Plemper
Farmer Staff Writer
Last week, when an EF2 tornado hit the Prairie View RV Park and left hundreds homeless, Watford City residents and businesses stepped up to help in the relief efforts.
Certain individuals such as Karen George, a realtor, really raised the bar! The four-year resident of Watford City made numerous calls to provide temporary housing for families in need and much more.
Although George is quick to not credit herself for any positive headway that took place, there's no denying she played a significant role.
As the piercing noises of ambulances and sirens rang through the community, all she could think was, "Oh my God, where are these people going to go?" she said. "At that point, I sat in bed not feeling completely certain that it was a tornado but felt confident it was."
And then George says that her phone started ringing.
She immediately dialed her friend who manages a hotel in the Arnegard area, and after learning that there was only one vacancy in Arnegard, George's concern began to grow.
For the full story, subscribe to the McKenzie County Farmer
---