October 25, 2017
Golf course expansion project taking shape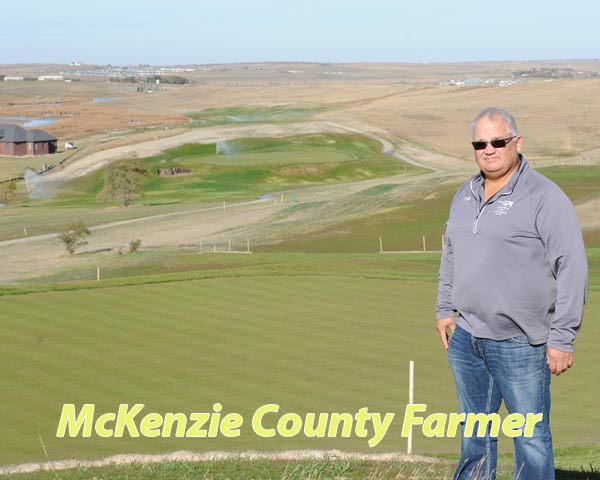 By Neal A. Shipman
Farmer Editor
While most people haven't been able to see much of the work, this has been a very busy construction year at Watford City's Fox Hills Golf Course as the course began its expansion to 18 holes.
The work, hidden from view, has miraculously transformed the rolling hills and long valleys into 12 golf holes that wind up and down hills with fairways that are dotted with sand bunkers. Golf holes that wind around long lowlands filled with water and reeds. And huge, undulating greens, as well as miles of new concrete cart paths.
And for Wayne Olson, Fox Hills Golf Course board president, the progress being made on the course expansion with the new 12 holes slated to open in the fall of 2018 has been a long time in coming.
For the full story, subscribe to the McKenzie County Farmer
---