July 25, 2018
Hess provides bedding for tornado victims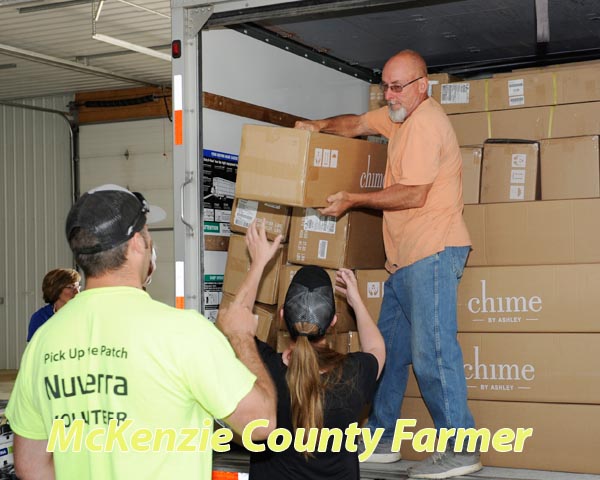 By Neal A. Shipman
Farmer Editor
Thanks to the generous donation of Hess Corporation, the victims of the July 10 tornado that destroyed the Prairie View RV Park, south of Watford City, will have a comfortable place to sleep.
On Wednesday, July 18, Hess volunteers showed up in Watford City with a moving truck loaded with 70 mattresses, frames and associated bedding to help aid the tornado victims.
Hess purchased these essential needs from Keating Furniture World and with their assistance provided them to the McKenzie County Office of Emergency Management.
The 50 full size beds and 20 twin size beds were identified by emergency responders as an item in critical shortage, as the nearly 200 people displaced have short-term emergency housing available to them, but without furnishings.
For the full story, subscribe to the McKenzie County Farmer
---