September 27, 2017
Hunting season in full swing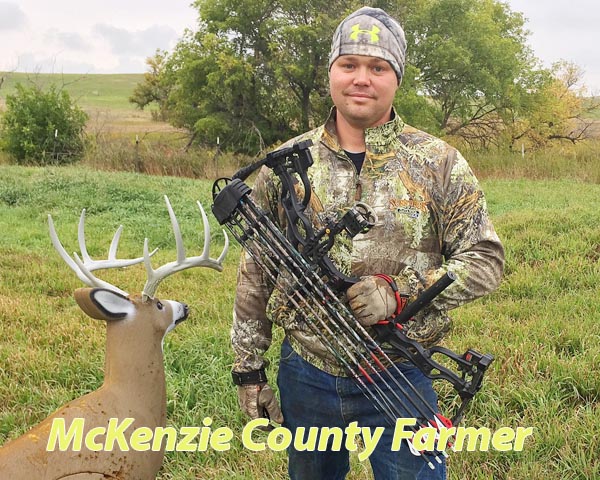 By Betsy Ryan
Farmer Staff Writer
Like many in McKenzie County, fall is the time when you can find Jackson Fish outdoors, dressed in camo, and all business about catching that one, perfect, ginormous buck.
A local bowhunter, Fish is deep in the thralls of scouting, tracking, shooting, hauling, and preparing deer on any given October weekend. An avid hunter since he was a young kid, Jackson can't speak highly enough about how much he enjoys hunting - a trait common among many in McKenzie County.
Since Jackson was a small boy, hunting drew him in. One of five brothers, he is the only one who still hunts as his key form of recreation.
"I'm not exactly sure why," Jackson said. "It has just stuck in me and never left. It is a part of me. Hunting has shaped my identity and brings me so much happiness."
A father of four, Jackson said that while the official hunting season doesn't start until September, his hunting season starts in the summer.
For the full story, subscribe to the McKenzie County Farmer
---