May 18, 2021
It's time again to Pick Up the Patch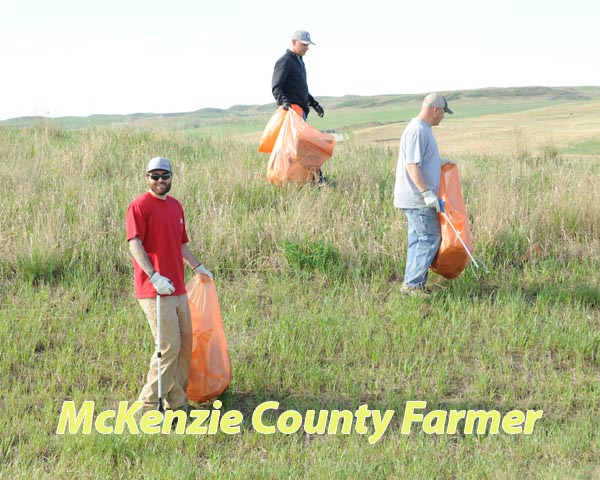 By Neal A. Shipman
Farmer Editor
McKenzie County residents and businesses are being asked to join forces this next week to help beautify area road ditches as part of the Pick Up the Patch, which will be held from May 17 to 22.
"We should have held the event earlier. But it took us some time to get this year's event organized," stated Kylee Roff, event organizer. "The North Dakota Dept. of Transportation has already moved the road ditches so some of the trash is already gone."
But Roff says that there is still plenty of rubbish that has accumulated over the winter outside of the road ditches.
In the past, Roff says that volunteers have gathered between six and eight tons of trash from area road ditches.
---