October 6, 2020
Jorgenson, Nelson claim titles in NDRA Finals Rodeo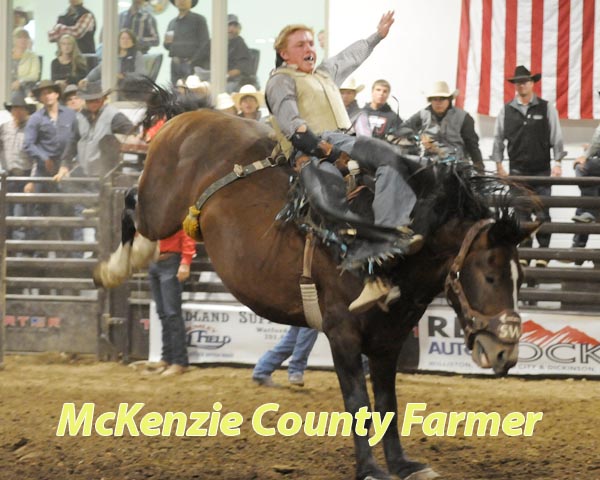 By Ashleigh Plemper
Farmer Staff Writer
While some cowboys love to rodeo for the opportunity to wear a big, ornate belt buckle for the bragging rights it boasts after winning a rodeo event, for two McKenzie County cowboys, it's so much more than that. For them, rodeo is a way of life.
On Sept. 19, Clay Jorgenson and Joe Nelson walked away from the NDRA Championship Finals Rodeo in Watford City after winning titles in the bareback riding and steer wrestling categories, respectively. And with a little extra jingle in their pockets from their winnings, both men now move on to the PRCA being held in Minot this weekend.
"It's pretty humbling because you're going against the best in the world in the PRCA rodeo," says Clay Jorgenson, the 2020 NDRA Championship Finals Rodeo bareback riding champion.
---