September 8, 2020
Keeping memories, traditions alive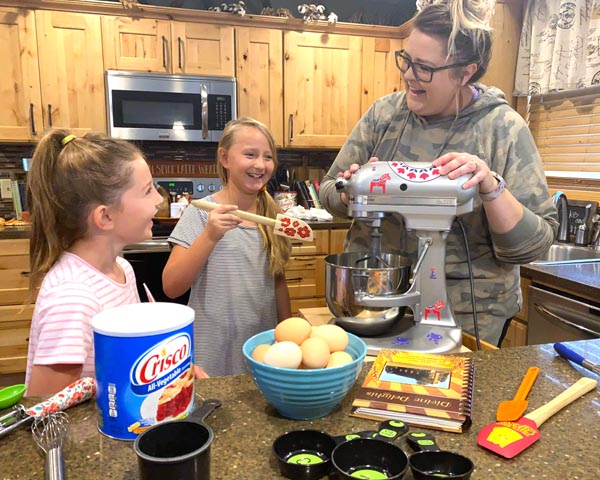 By Ashleigh Plemper
Farmer Staff Writer
As many people came to North Dakota for a better life, Nikki Darrington can't help but reminisce on the memories that she has of her grandparents and the role that they played in her life with the approach of Grandparents Day on Sept. 13.
"People would always ask, where did you think of this or where did you get that," says Nikki Darrington about starting her blog, Hygge Hen. "Well, I didn't really think of them. It's what my grandparents taught and instilled in me."
When COVID-19 struck in mid-March, Darrington was finally spared enough time to make the page of Hygge Hen that would allow her to share her ideas with others.
"I had this awesome life with these awesome people and these awesome traditions that I'm trying to teach my kids," says Darrington of bringing her blog to life.
Growing up, Darrington still remembers like it was yesterday when she pedaled back and forth to see her grandparents, Bud and Jenny Thompson, at her family's homestead near Arnegard, N.D.
"They never had fancy things but they always said they had everything as long as they had family," says Darrington.
---