September 14, 2022
Knowledge is power for Alexander students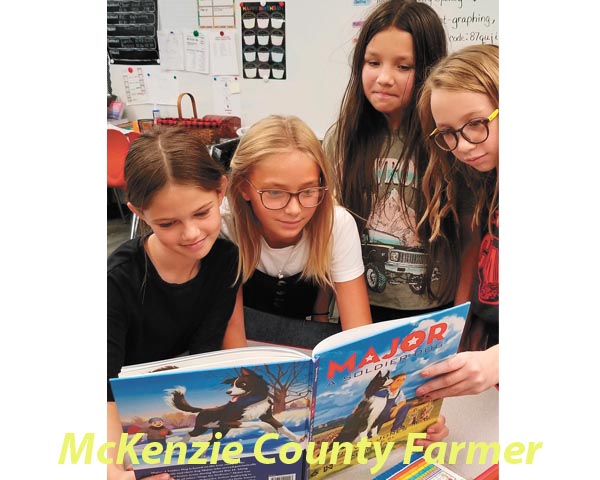 By Ashleigh Plemper
Farmer Staff Writer
Last week, students of Alexander Public School got to experience a little treat. The classroom was visited by special guests, Sid and Carol Moore. The husband and wife are both former members of the military. On Tuesday, the couple shared their experiences of spending most of their lives serving the country in the military. The day would include some more guest visits and a reading of the book, 'MAJOR - A Soldier Dog.' The book is about a war dog that served in the military in World War II. But a centerpiece of the book is Sid, a five-year-old boy from Wahpeton, N.D., whose portrayed as the other main character.
"Sid came in and he read the book to the kids and he told them exactly how he felt," says Susie Irwin, Alexander Public School fifth grade teacher. "He felt bad because he felt like he betrayed his dog by sending him off to war and he was worried about his dog."
Further reading of the book would elaborate on how the animals were trained for the war and what they were used for, Irwin says.
For the full story, subscribe to the McKenzie County Farmer
---