May 9, 2018
LifeLight Festival packs the Rough Rider Center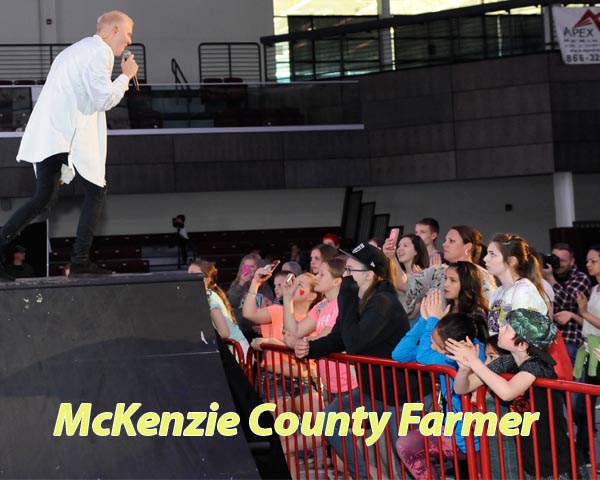 By Kate Ruggles
Farmer Staff Writer
On Saturday, April 28, the Watford City Rough Rider Center was filled with concerts, bounce houses, BMX riders and motocross stunts. It was also packed with thousands of children and adults.
The LifeLight Festival brought in over 1,000 people, making it the biggest event to come to the Rough Rider Center since it opened in 2016.
"This was such a positive, family-oriented event," states Melanie Smith, volunteer and ticketing coordinator for the LifeLight Festival.
Dustin Harper, youth pastor for the Watford City Assembly of God church and a main player in bringing the LifeLight Festival to Watford City agrees with Smith. However, the atmosphere LifeLight created would not have amounted to much had so many families not have come out to support the event.
"The Family Fun Zone had a ton of people in it," stated Harper.
For the full story, subscribe to the McKenzie County Farmer
---