June 6, 2018
Local business owner lives through horrendous car accident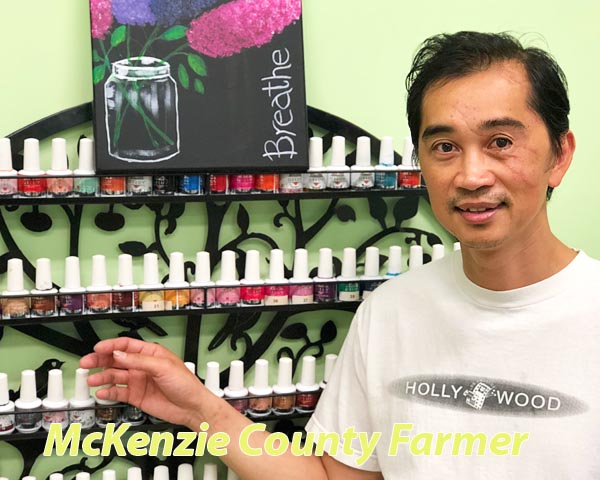 By Betsy Ryan
Farmer Staff Writer
On Dec. 5, one of Watford City's most beloved was in a terrible car accident on Highway 85, just north of Alexander. Hung Luu, affectionately called Louie, was driving from his home in Williston to his nail salon, Nails Spa, in Watford City.
A mixture of warm and then extremely cold temperatures in quick succession covered that area of the highway in black ice. As Louie came up the stretch of highway heading south, his Lincoln Town Car caught the ice and spun all the way around, crossing into the northbound lane. From behind, another car heading north hit the back of his car and then spun around to hit his car again on the right side.
On first impact, Louie's airbags deployed. But on second impact, the left side of his head hit the window with such force that not only did the glass cut his face, but he suffered skull fractures and a brain injury. He lost consciousness. It would be over a month until Louie became conscious again.
Meanwhile, Louie's regular customers showed up for their appointments at Nails Spa to find a locked door and no sign of Louie. After several days of no contact from Louie, many of his customers became concerned.
On Dec. 10, Carrie Johnson took to Facebook and posted on the local Watford City Whatz Up page.
"Does anyone in Watford City know the scoop on the Nails Spa? It's been closed for days."
Johnson's post sparked a frenzy.
For the full story, subscribe to the McKenzie County Farmer
---