December 20, 2022
Local Organizations give generously to families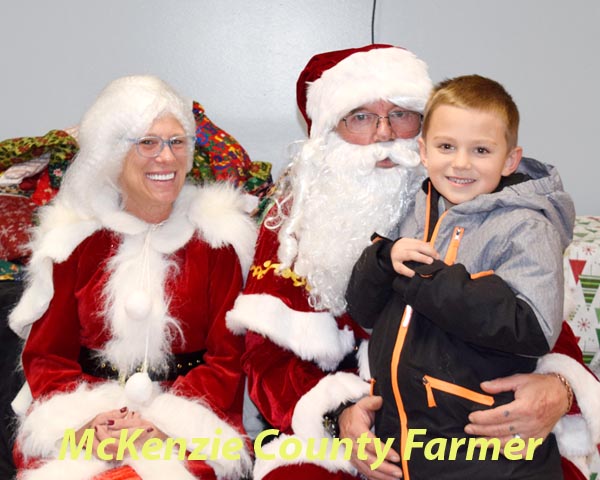 Kristen Jones
Farmer Staff Writer
During the Holiday Season, the people of McKenzie County seek opportunities to reach out and help those in need around them. In this community there are three organizations that stand out for their dedication and continuous efforts to ensure the families, and especially the children, of the area have a wonderful Christmas. The Giving Tree, Blue Santa, and Cops and Kids all work together to ensure the families in need have their needs met and that the children can have a good Christmas like their peers.
These organizations communicate and coordinate with each other as well as Social Services to make sure that each family is cared for and the resources each group has available is used as effectively as possible. In total, these three organizations were able to help 113 different families and over 316 children with both their needs and wants this year.
Officer Jeff Jensen of the Watford City Police Department (WCPD) was the public information officer for the Blue Santa program this year. He explained that their goal is to help those in need, both individuals and families. He said, "I don't want parents to be in a position to say, 'Do I pay bills, or do I buy a gift for my son?'"
The Blue Santa program is designed to not only give gifts to the children for Christmas, but to also give aid to families who are struggling. Officer Jensen explained that sometimes families need a little help with a car repair, or an electric bill, or just a grocery order and the Blue Santa program strives to help people with those as well.
For the full story, subscribe to the McKenzie County Farmer
---