January 24, 2023
Local woman battles brain cancer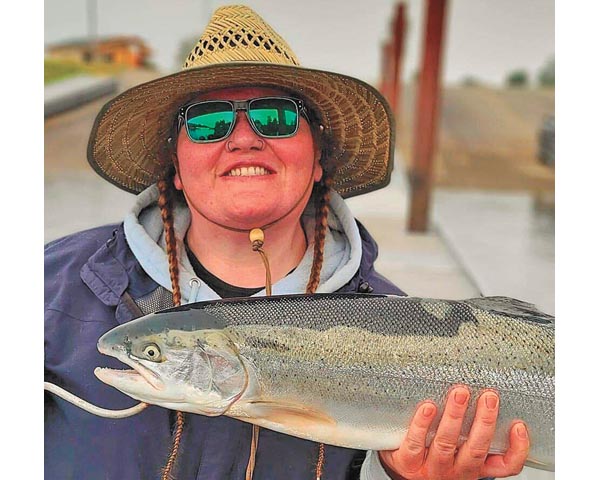 By Ashleigh Plemper
Farmer Staff Writer
When Devin Cleburne, a resident and employee in Watford City, got home from work on Aug. 30, 2022, it was a day like any other for the manager of Pizza Pie on the Fly. The only oddity was that she felt extremely exhausted after a typical shift. But her world would soon be turned upside down after a seizure led to a diagnosis of something much more grave - a brain tumor called Glioblastoma.
"I worked a normal 12 to 14 hour day at work, went home and went to bed," she says. "I woke up an hour later to my boyfriend standing over me telling me, 'Wake up, you just had a seizure.'"
With no signs or symptoms of anything concerning prior to her seizure, Cleburne was taken to the local hospital and soon transferred to Minot. It was there that a doctor bluntly informed her that she was too obese for surgery. She would spend 18 hours in a hallway at one point as doctors tried to figure out what had happened.
"They didn't have any rooms is all they said, I'm not really sure why," she says.
---