June 12, 2019
Love at first catch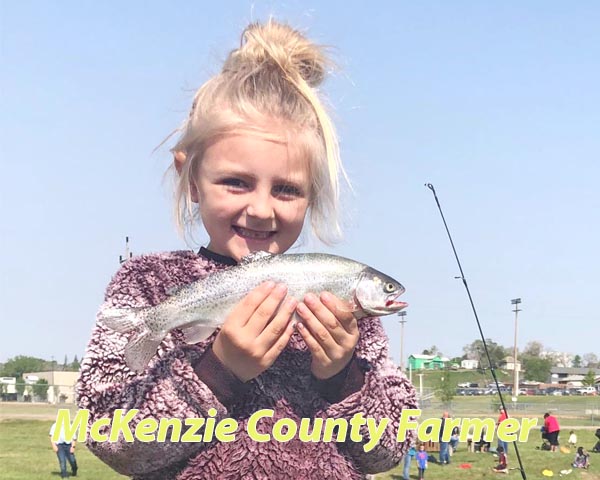 By Ashleigh Plemper
Farmer Staff Writer
Whether you are fishing for walleye in North Dakota or scouting for piranha in South Africa, there's one thing that never changes in the world of fishing.
"Fishing is always a gamble," says Mike O'hara as he helped his fiancee's daughter, Jykobi, unhook a rainbow trout. "She's learned it's a hit or miss when it comes to fishing."
As O'hara looked into the distance at the recent 15th annual Fishing Derby trying to summarize how Jykobi's gradual love of fishing developed, the six-year-old already had her sight set back on the water for her next fish.
"When I met my fiancee, it came with the territory that we'd go fishing because it's what I do," says O'hara.
"In my past life, fishing was everything. I'd go as much as possible."
So much so, that it got in the way of previous relationships O'hara was involved in.
For the full story, subscribe to the McKenzie County Farmer
---