May 4, 2021
Low water poses challenges for paddlefish opener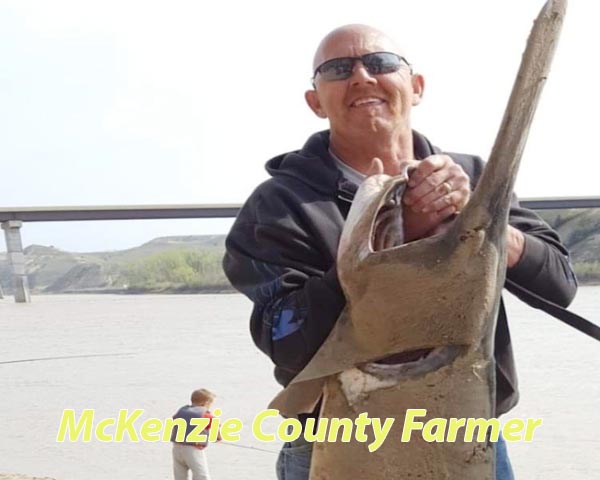 By Ashleigh Plemper
Farmer Staff Writer
With this year's low water levels, many fishermen predicted that snagging paddlefish would be like taking candy from a baby. But that couldn't be further from the truth once the start of paddlefish season hit on May 1.
As Austin and Tillie Haugen put everything on hold for a week every year just to go chase paddlefish, their usual hot spot off the Yellowstone River had a different set of plans last weekend.
"When the water is really calm, you can actually see the paddlefish rolling," said Austin Haugen, on May 1, as he scoured the water.
By early noon, water ripples were well underway as the current of the river flowed, but the fish did not. As fishermen lined the bank of the area located off the Sundheim Park, they could be seen casting fishing poles as long as 10 feet with all the might and fervor they could muster.
But something was different this year as fishermen began to question if paddlefish were anywhere near.
"If I don't get a paddlefish, I'm going to take my one paddlefish tag and tag my husband by the ear with it," joked Brenda Ahlfs, a Minnesota native who has traveled to North Dakota every year for the last two decades to go paddlefish snagging.
For the full story, subscribe to the McKenzie County Farmer
---