May 4, 2021
Schmitz advances to national Right to Life contest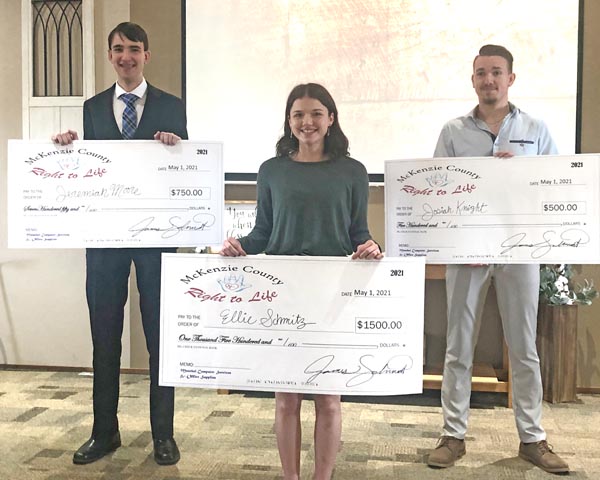 By Ashleigh Plemper
Farmer Staff Writer
In a world of strong views, the McKenzie County Right to Life is an organization that stands firm in its pro-life stance. As the organization held its second annual speech contest at Johnson Corners Christian Academy last weekend, the pro-life movement continues to gain traction as it more than doubled its speech contest participants for this year's event.
"For last year's first annual speech contest, we had six kids in person and one on zoom. This year, we had 20 kids in person, so it was really exciting," says Sandra "Sassy" Crusch, McKenzie County Right to Life contest director.
As Crusch worked alongside Daniel El-Dweek to orchestrate the event, she says people from all around the state of North Dakota, including Dickinson, Williston, Trinity, Hamberg, Bottineau, Rolette, Alexander, and Stanley were in attendance.
"We did have quite a few come from this area. But quite a few from other areas as far as Fargo. So that was exciting," Crusch says.
---