October 24, 2018
Making a fresh start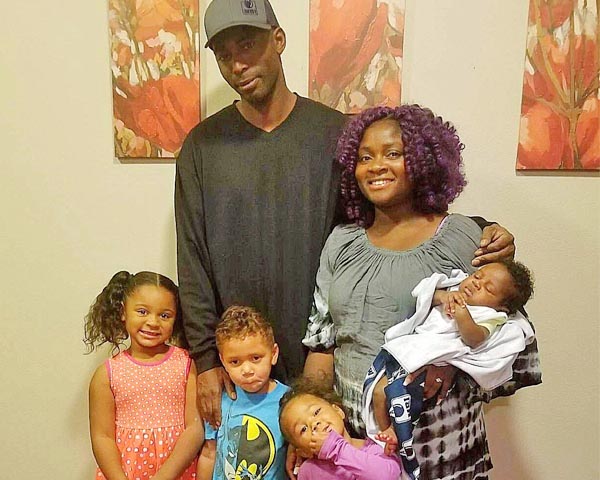 By Ashleigh Plemper
Farmer Staff Writer

Rasheed Perry and Senovia Hinson's lives have dramatically changed in the year and a half since moving to Watford City. Originally from Portland, Ore., the couple came east looking for a better quality of life - and they have found it.
From a young age, Perry adopted what he refers to as the mentality of raising oneself to "depend on nobody for nothing."
As a child being bounced around through foster homes, Perry describes his adolescent self as someone who was associated with "the troubled youth that grew up too fast."
As for Hinson, she looks back on an upbringing with a single mother who worked hard to secure three jobs as a means of holding the fort down.
The two connected in 2015 and began their blended family, with their 3 children, 7-year-old Serenity, 5-year-old Savannah and 4-year-old Caiden
At the time, Perry was working as a truck driver for a small Salt Lake City-based trucking company. But the long, grueling hours were taking a toll on him and his family.
For the full story, subscribe to the McKenzie County Farmer
---