July 20, 2021
Making every child a star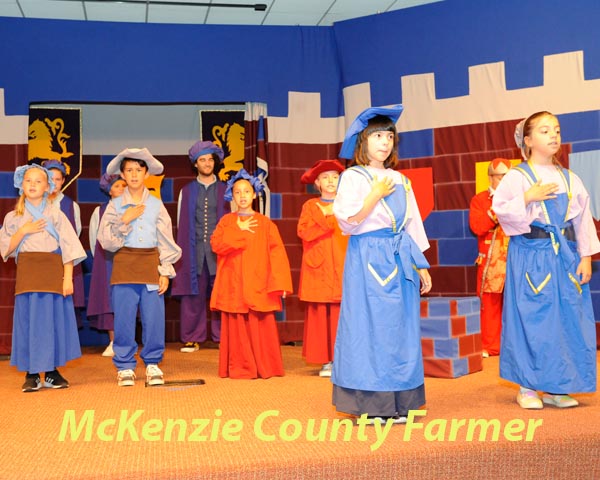 By Ashleigh Plemper
Farmer Staff Writer
"Character - schmaracter, what do we know, we're just your royal scholars," said Londyn Devlin, as she flicked her hair back and walked to the front of the stage in a sassy manner.
Devlin, along with 16 others, was acting out her lines in her role as Roxy, a character in The Emperor's New Clothes, during last weekend's production for the Missoula Children's Theatre (MCT).
"We walked in this morning and the kids were already rehearsing," said Brian Carles, MCT staff member who is exclusively based in North and South Dakota this summer.
For the full story, subscribe to the McKenzie County Farmer
---