July 20, 2021
Zimbabwe native finally becomes an American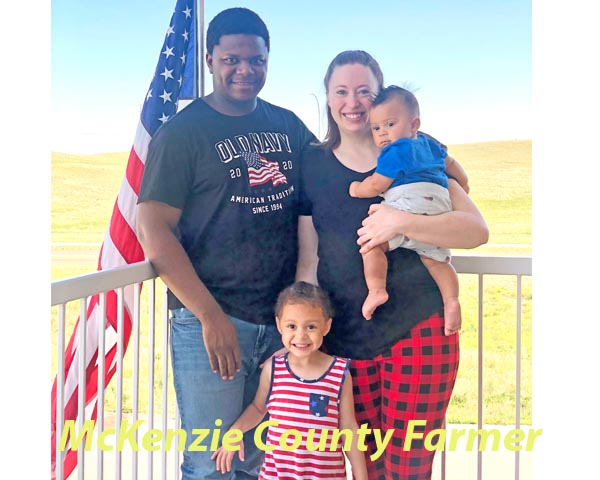 By Ashleigh Plemper
Farmer Staff Writer
"People don't realize the freedoms we have here," says Emmanuel Sakala, who received his U.S. citizenship on June 7. "It's been quite the journey. I wouldn't trade it for anything."
After moving to Watford City in 2018, Sakala and his wife, Taya, got to live the life they always envisioned. But it didn't start out that way.
When Sakala arrived in the United States in 2014, he was instantly captivated by the difference between this country and his home country of Zimbabwe in South Africa.
"When I finally came, I landed at the airport and saw all the big fivelane highways like in the movies," Sakala says.
For the full story, subscribe to the McKenzie County Farmer
---