June 20, 2017
McKenzie County passes 1 billion barrel mark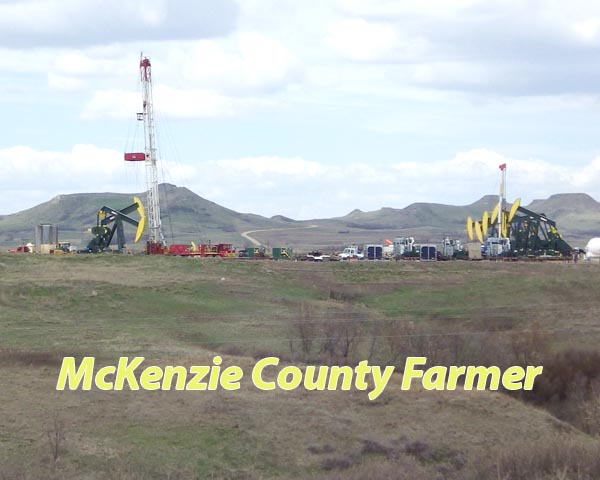 By Jack Dura
Farmer Staff Writer
Since oil production started here, McKenzie County has cumulatively hauled in over 1 billion barrels of oil.
That factoid came to light at last week's press briefing for April production numbers from the state department of mineral resources. McKenzie County surpassed 1 billion barrels in November 2016, spokeswoman Alison Ritter said.
"That's our first billion-barrel county," said Lynn Helms, DMR director. "There's a lot of countries and places that haven't produced a billion barrels of oil but McKenzie County crossed that line."
DMR production statistics date back to April 1951. McKenzie County began producing in April 1952.
North Dakota oil and gas production held somewhat steady from March to April, maintaining 1 million daily barrels and logging 31.5 million barrels for April.
Natural gas increased 6 percent, Helms said, while gas capture held at 90 percent.
For the full story, subscribe to the McKenzie County Farmer
---