June 20, 2017
Teaming up for man's best friend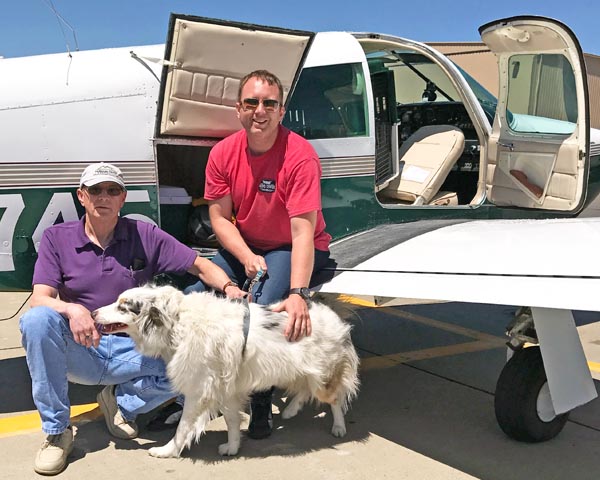 By Betsy Ryan
Farmer Staff Writer
In 2016, Watford City Attorney Ari Johnson reached a goal that he had been dreaming about since he was young - he got his private pilot's license.
"When I was growing up, my dad had his license," said Johnson. "After watching him, I have always wanted to learn."
Today, he co-owns a small airplane at the Watford City Municipal Airport. Johnson takes any opportunity he can to fly including small trips back and forth from Bismarck for work and longer trips to test his skills.
This spring, Johnson was approached by the local Boy Scout Troop to become a counselor for their aviation merit badge.
"It was really fun to work with the Scouts," said Johnson. "I flew several Scouts around and was able to teach them about flying."
Always looking for a chance to fly, and even better a chance to fly and help others, Johnson recently connected with Pilots N Paws.
Pilots N Paws is a non-profit organization that pairs pilots with rescue animals that need to be transported to new homes all around the United States.
Pilots with the organization connect together via a discussion board to compare schedules and work together to get an animal to its new home. Pilots will share the work by each taking legs of the journey.
For the full story, subscribe to the McKenzie County Farmer
---