April 25, 2017
N.D. Tourism honors Rough Rider Center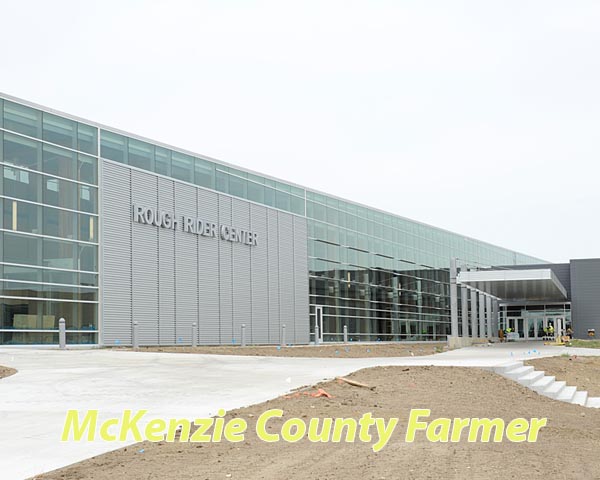 By Jack Dura
Farmer Staff Writer
At not even a year old, Watford City's Rough Rider Center has raked in a major award.
Honored at last week's North Dakota Travel Industry Conference in Bismarck, the Rough Rider Center was bestowed with the Trailblazer Award for Tourism Innovation as part of Gov. Doug Burgum's travel and tourism awards.
Doug Bolken, McKenzie County's tourism director, nominated the facility, highlighting its spaces and abilities.
"The Rough Rider Center has quickly become an asset to the community's quality of life, featuring a fitness center, indoor waterpark, coffee shop, running track and event space for concerts and conventions," he wrote.
"By attracting visitors from around the region for tournaments, conferences and entertainment, it helps bring visitors and revenue to the community while keeping the community's hotels, restaurants and shops buzzing year-round."
The Rough Rider Center opened in September after construction broke ground in May 2015, a $92 million project.
For the full story, subscribe to the McKenzie County Farmer
---