February 21, 2023
North Dakota's oil production drops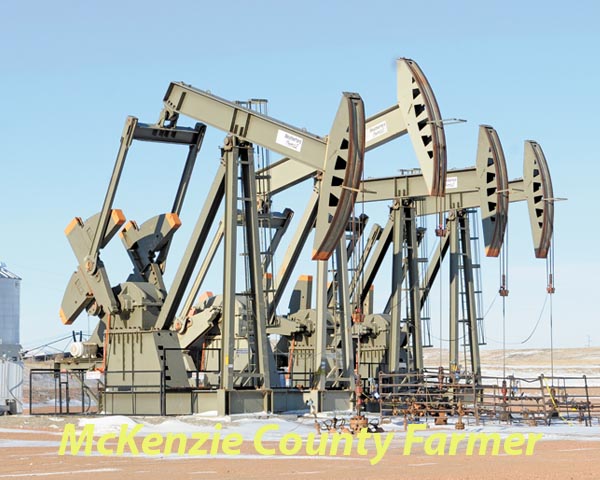 By Patrice Bumstead
Farmer Editor
December was an extremely difficult month for the oil and gas industry according to Lynn Helms, North Dakota Department of Mineral Resources director, as production numbers came in below the 1 million barrels per day mark for the second time.
Oil production dropped by 13 percent with 956,288 barrels of crude oil produced per day for a total of 29,644,931 barrels.
McKenzie County continues to lead the state with 5,222 active wells that produced 10,145,147 barrels of oil (30.31 percent of the state's total) and 39,630,863 mcf of natural gas (48.37 percent of the state's total).
"The great news pricewise, is that the [crude oil] prices were 52 percent above the revenue forecast at $75.87 per barrel. As far as state revenue [goes], everything is fine and still continued to fill the buckets and overfund with regards to the oil and gas tax revenue for the biennium," said Helms.
For the full story, subscribe to the McKenzie County Farmer
---