June 13, 2017
North Unit draws range of visitors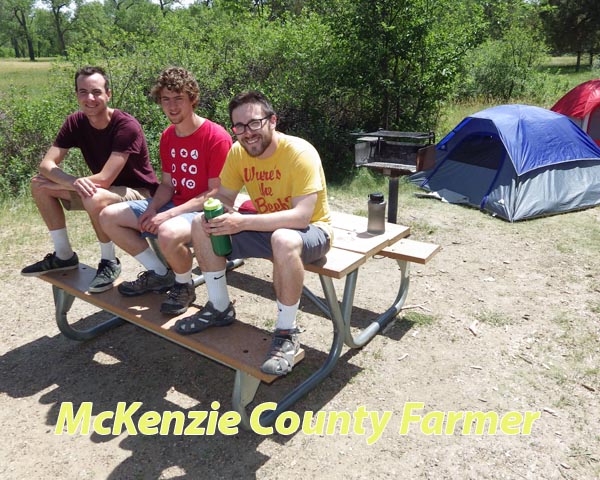 By Jack Dura
Farmer Staff Writer
(Editor's note: This is part two of three in a summer recreation series.)
On a 7,000-mile road trip around North America, Gili Ornan and his three buddies spent a night last Thursday under the cottonwoods of Theodore Roosevelt National Park's North Unit campground.
"We wanted to end up in Alberta, primarily," Ornan said while the wind rustled the leaves overhead. "That was our primary destination so we wanted to see as much as we could on our way there."
The gang had left Cleveland, Ohio, 18 days before, hitting Kentucky, Tennessee, Utah and Wyoming, among other places, with a stop in Alberta's Banff National Park.
They hadn't heard much about North Dakota before their road trip, celebrating the end of the school year at Case Western Reserve University.
"I've heard of South Dakota," Sam Izzo said.
For the full story, subscribe to the McKenzie County Farmer
---