October 6, 2020
Norton named 2020 NDACo County Employee of the Year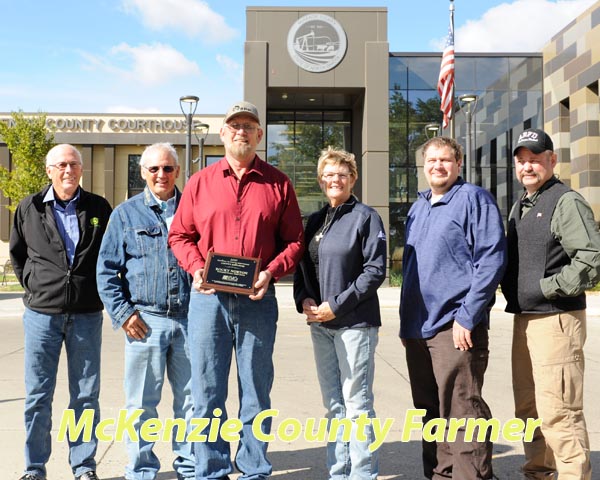 By Ashleigh Plemper
Farmer Staff Writer
When you wake up in the morning and hit the road on a snowy day, you know it's cold and early. But it's easy to forget the work that has been put in before the waking hours so that you can commute safely. It's the people behind the scenes that often go unseen who are typically the most important because they are willing to do the work.
On Sept. 28, Rocky Norton, a McKenzie County truck driver, was named as the North Dakota Association of Counties (NDACo) County Employee of the Year.
"Some people probably don't have that much care but he was always conscientious and took pride," says Mark Koeser, former McKenzie County road superintendent, who nominated Norton.
---