January 10, 2018
Oil activity brings more water sales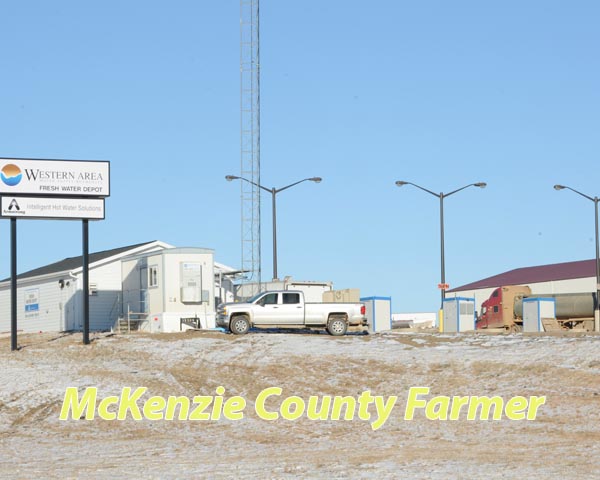 By Neal A. Shipman
Farmer Editor
While domestic and industrial water sales by the Western Area Water Supply Authority (WAWSA) are still far below their record highs of 1.7 billion gallons of treated water in 2014, the rural water system has its sights set on seeing more sales in 2018.
"We saw an increase in water sales due to the drought in 2017, as well as increased oil activity and the fact that more people were moving into apartments and homes in the area," states Jaret Wirtz, WAWSA executive director.
"We saw an increase in water sales in 2017," states Wirtz. "And we expect to see our sales numbers to continue to increase in 2018."
Through November of 2017, the rural water system that serves five northwestern North Dakota counties, including McKenzie County, as well as the cities of Williston, Watford City, Ray, Tioga, Stanley, Wildrose, Crosby, Fortuna, Noonan, Columbus and Ross, saw its industrial sales of water to oilfield-related businesses jump by 68 percent compared to sales numbers in 2016.
For the full story, subscribe to the McKenzie County Farmer
---