January 10, 2018
What to do with the deer?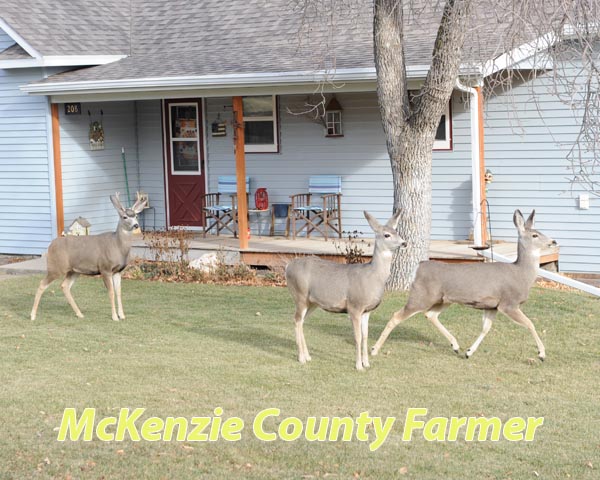 By Neal A. Shipman
Farmer Editor
It is not uncommon at all to see deer passing through Watford City neighborhoods and temporarily halting traffic as they cross city streets.
Some city residents enjoy seeing the deer on a daily basis as they pass through their lawns and welcome them as guests.
But other people consider the deer that live within the city limits as nothing more than a nuisance and they are tired of the animals eating their shrubs and trees, gardens and flower beds.
The question as to whether or not there are too many deer in the city has finally made its way to the Watford City City Council and the council wants to hear what city residents think should be done, if anything.
The city council is welcoming all interested persons to share their thoughts on whether or not there is a deer problem in the city limits at their Feb. 5 regular meeting. According to Peni Peterson, city auditor, the public hearing will begin at approximately 6:05 p.m.
For the full story, subscribe to the McKenzie County Farmer
---