November 22, 2017
Oil production tops 1.1 million barrels per day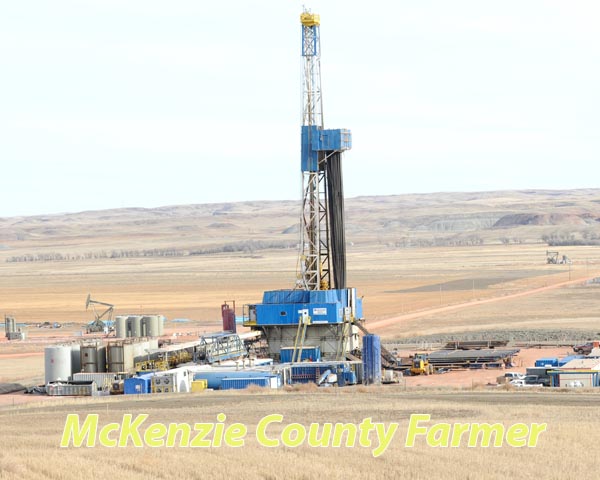 By Neal A. Shipman
Farmer Editor
For the first time in 18 months, North Dakota saw its oil production bounce back to over 1.1 million barrels a day. And Lynn Helms, North Dakota Department of Mineral Resources director, likes what the production increase means to the state's treasury and for the future of the state's oil and gas industry.
In his monthly Director's Cut last Wednesday, Helms reported that September's production was 1.107 million barrels per day, up from August's 1.089 million. September was the first time since March 2016, that North Dakota oil production exceeded 1.1 million.
Helms credits part of the increase to more rigs being drilled outside of the core area of McKenzie, Dunn and Mountrail counties, as well as more drilled, but uncompleted wells have been brought into production.
He also says that the increase in price of North Dakota oil has some oil companies rethinking their drilling plans for 2018.
For the full story, subscribe to the McKenzie County Farmer
---