November 22, 2017
Parade of Lights kicks off Watford's Christmas season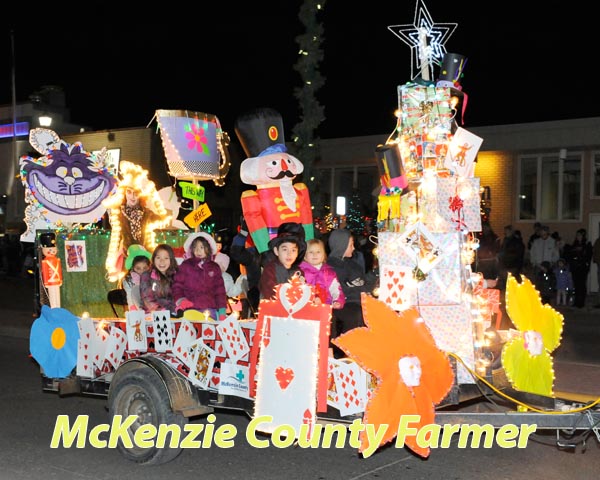 By Kate Ruggles
Farmer Staff Writer
Black Friday and the Parade of Lights is a time-honored tradition in Watford City. So much so that the holiday does not begin until the parade ends. And this year is no different.
The day after Thanksgiving, Friday, Nov. 24, at 6:30 p.m., the Parade of Lights begins on Main Street in Watford City. The theme of this year's parade is Christmas in America.
"It is a patriotic emphasis, as well as a celebration of the different ways people celebrate the Christmas holiday in America," states Mary Gumke of the Watford City Area Chamber of Commerce.
To hit that theme home, Gumke says local veterans will serve as this year's parade Grand Marshals.
For the full story, subscribe to the McKenzie County Farmer
---