November 23, 2021
Parade of Lights to kick off Christmas season on Nov. 26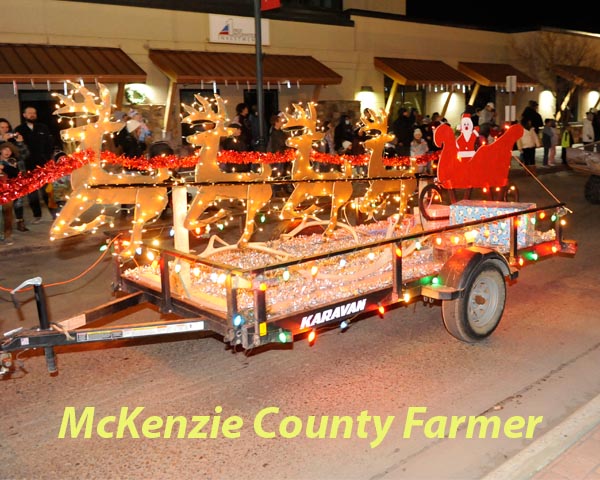 By Ashleigh Plemper
Farmer Staff Writer
Whether you are new to Watford City or you have lived here your whole life, Watford City's Parade of Lights is not something to be missed as it will kick off on Friday, Nov. 26, at 6:30 p.m. on Watford City's Main Street.
"The theme this year is, How The Grinch Stole Christmas," says Mary Gumke, Watford City Area Chamber of Commerce executive director.
Every year, the Chamber hosts its annual event the Friday after Thanksgiving and it's one of many of the fun, free and festive happenings that are offered year after year.
"Floats will line up at the Badlands Elementary School and go down Main Street, then we'll do a turn-around and come back down Main Street," Gumke says.
In addition to the colorful floats to feast your eyes upon, Gumke says there's a multitude of other activities that will be happening in conjunction to the Parade of Lights this year.
---