November 23, 2021
Shopping locally will bring peace of mind this holiday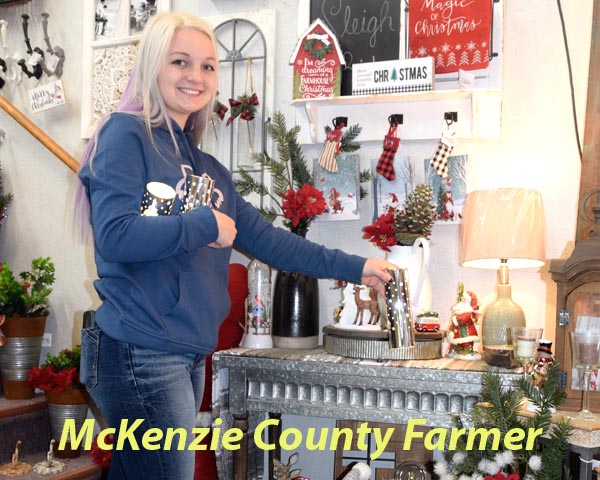 By Ashleigh Plemper
Farmer Staff Writer
As the Christmas holiday approaches, local retailers are in a much better position than they were last year. Interestingly enough, they may even have the upper hand to large "big-box" retailers due to the aftermath that has followed from COVID-19. Regardless, in the world of merchandise retail, it still comes with its fair share of woes and this year, everyone deals with different dilemmas.
"We are experiencing issues for the most part, not in prescription drugs though," says Debbie Larsen, owner of Larsen Service Drug.
In an effort to keep shelves stocked, Larsen has begun hunting through her supplier list and bringing in different brands or package sizes in order to find similar products to the ones she previously carried, she says.
"That's why they keep broadcasting that you better buy it while you can," she says. "I don't see there being a shortage in merchandise available to me. The merchandise is just going to be different."
Most of the products Larsen is having trouble receiving, she says was for merchandise she ordered in February or March.
"Now, I'm ordering things from companies that tell me they have it and can ship it," she says.
Larsen says the biggest factor that has changed is the cost of shipping which has gone up astronomically.
---