November 15, 2016
Perkins: "Dream it, Do it!"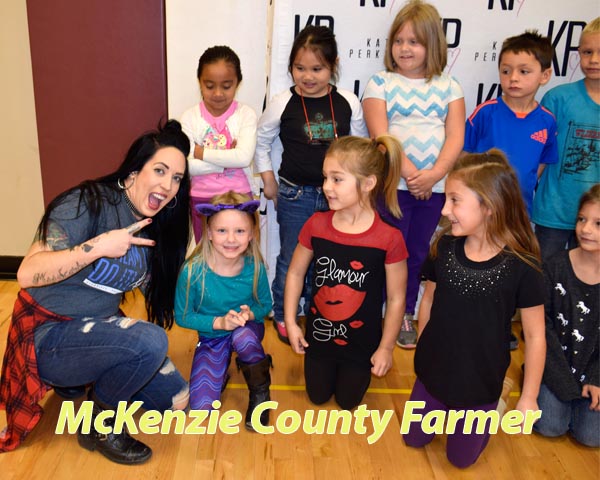 By Betsy Ryan
Farmer Staff Writer

With infectious energy and a big brilliant smile, Kat Perkins spread her message of fearlessness throughout the schools last week.
You may recognize Perkins from her participation in Season 6 of the popular TV reality show, The Voice.
Adam Levine, lead singer of the band Maroon 5, was her voice coach. She sang every week, competing against others, and made it all the way to the finals.
Now, Kat travels around North Dakota giving concerts and speaking in schools.
Perkins hails from Scranton, N.D., population around 300 people. Her father was a music teacher in her school which housed all students from Kindergarten to 12th grade.
Growing up, she marvelled at the work her father did and she was exposed to music very early.
She told the students at Watford City Elementary School about the first time she ever took the stage.
For the full story, subscribe to the McKenzie County Farmer
---