May 18, 2021
Pheasants Forever teaches kids the fundamentals of firearms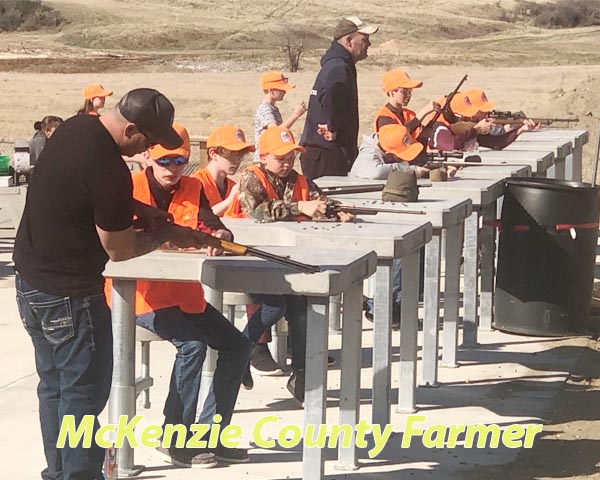 By Ashleigh Plemper
Farmer Staff Writer
The smell of gunpowder filled the air as Rick Pokrzywinski made his way down a line of young shooters who were concentrating on hitting their targets last Saturday as the McKenzie County Pheasants Forever Chapter held a Kid's Fun Shoot at the McKenzie County Sportsman's Club on the outskirts of Watford City.
As the local Pheasants Forever group has continued to play a proactive role of instilling the fundamentals of shooting in the younger generation, proper firearm handling and the importance of gun safety are some of the things the organization provides for today's youth.
"They learn a lot of things in class through video and textbook," says Mark Entzi, a McKenzie County Hunter Education instructor. "And when they come out to the range, it becomes reality."
When kids participate in events such as the one on May 15, Entzi says they gain hands-on application.
"A firearm will not operate by itself until somebody touches it. Otherwise, it'll sit there and get dusty and be useless," says Entzi. "A firearm is no good until activated by a human."
While spending time to become educated on firearm safety is beneficial, Entzi says it is the time on the range that allows children to apply what they've learned.
---