May 3, 2022
Power outages leave thousands in the dark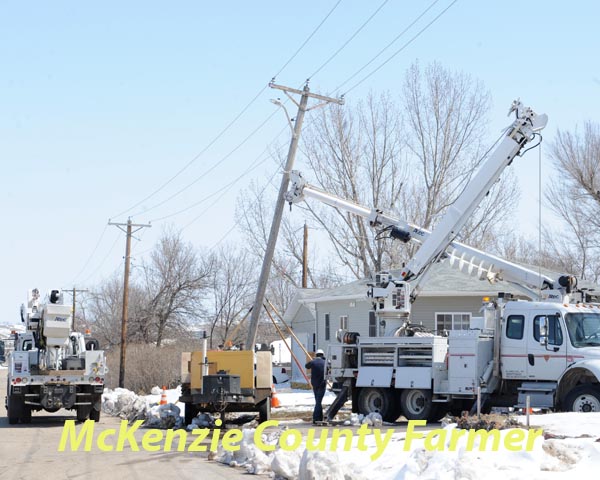 By Ashleigh Plemper
Farmer Staff Writer
When the latest blizzard hit on April 22, residents and businesses felt ready. After all, they survived the previous storm which forecasters had already predicted would outrank the one from a week earlier. But what wasn't predicted was how the second blizzard would be the perfect storm for a widespread power outage resulting in thousands upon thousands of local residents being without power for 24 to 48 hours, and even longer.
"The best way to put it for MDU, is it was unprecedented," says Mark Hanson, Montana-Dakota Utilities spokesman. "We've had outages before for three or four days. But generally, it's been concentrated."
When the blizzard hit on April 22, Hanson says the damage was extensive and widespread, specifically in the northwest corner of the state.
"It's some of the worst we've seen," he says.
With outages that were in the hundreds when the company initially surveyed, the number soon grew into the thousands, Hanson says.
---