May 3, 2022
ConocoPhillips donates $59,500 to three area groups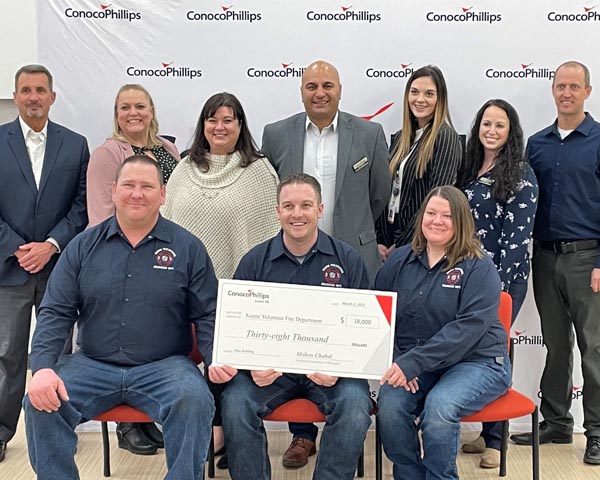 By Neal A. Shipman
Farmer Editor
Three McKenzie County organizations received grants totalling $59,500 from ConocoPhillips to support their efforts in the county.
The Keene Volunteer Fire Department received a $38,000 grant, while the Benefit Fund of McKenzie County Healthcare Systems and the Watford City Police Department were awarded $11,500 and $10,000, respectively.
Statewide, ConocoPhillips awarded more than $120,000 in charitable grants to 13 organizations in North Dakota.
For the full story, subscribe to the McKenzie County Farmer
---