May 3, 2022
CrossPoint Church answers the call for help for Ukrainian refugees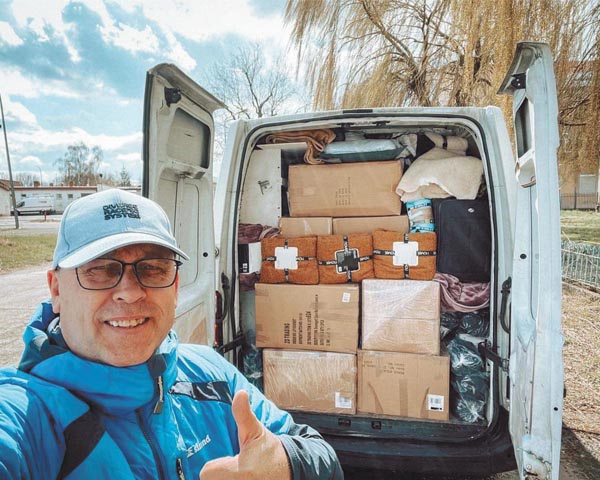 By Ashleigh Plemper
Farmer Staff Writer
When the news of Russia's invasion of Ukraine began, Americans tuned in out of concern and curiosity. But images such as a television news footage of a young boy pleading, 'Dad, please don't die,' after the father had returned to his house to retrieve the family's beloved dog before he and the dog were both gunned down, stirred the souls across the world to offer assistance to the people of the war-torn country.
Of the many people who answered the call to assist the refugees fleeing Ukraine, two were the parents of Marta Breiland, who lives in Watford City and is a member of the Cross- Point Church.
"My dad and mom weren't even in their hometown in Poland, which is an hour from the Ukraine border," she says. "They were on a trip in the Canary Islands when the war started."
Breiland says as soon as the war erupted, her parents were ready to help and got their leadership team from her father's church involved.
"They knew that they had to prepare with supplies and lodging and everything else that families would need that were forced to evacuate their country," Breiland says.
For the full story, subscribe to the McKenzie County Farmer
---