April 26, 2022
Recent blizzard, cold temps have negative impact on oil production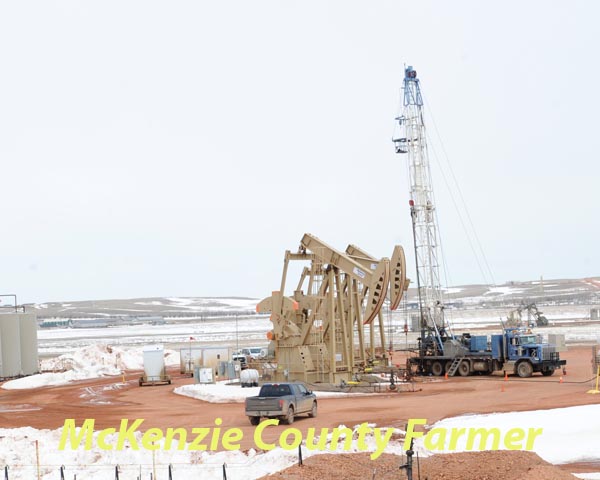 By Neal A. Shipman
Farmer Editor
Cold temperatures and snow are the curse of North Dakota's oil and gas industry and since mid-December Mother Nature has been taking its toll on the state's oil and natural gas production.
Since December, the state's oil production has remained relatively flat with daily production hovering in the 1 million barrels per day mark. But according to Lynn Helms, North Dakota Director of Mineral Resources, last week's three-day blizzard will result in nearly a 25 percent drop in oil production for the month of April.
"I think the average for April likely will recover to a million barrels a day or slightly above, but it's going to be a bad month," stated Helms during his monthly Director's Cut on Tuesday, April 11.
According to Helms, the blizzard made it impossible to complete wells, get workers to and from drilling rigs and haul crude oil.
But thanks to new technology, there were only a handful of oil spills as a result of the blizzard.
For the full story, subscribe to the McKenzie County Farmer
---