May 31, 2022
Quilters create and donate comfort and joy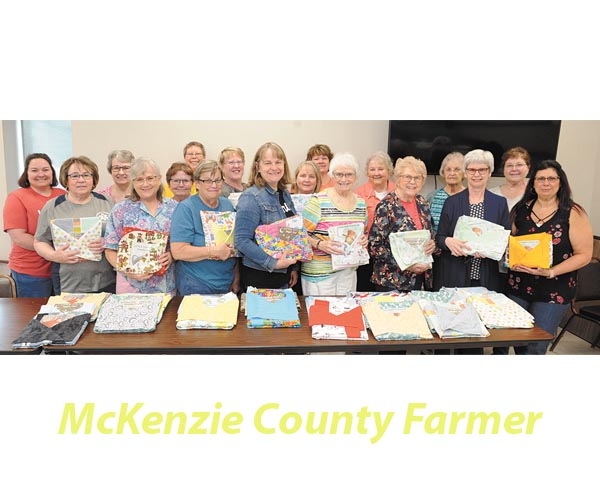 By Ashleigh Plemper
Farmer Staff Writer
While the new labor and delivery wing of McKenzie County Healthcare Systems, Inc. may not be ready to deliver babies yet, there's a local group of women that are - the ladies of the Prairie Rose Quilt Guild.
The group of local quilters recently donated a big bundle of 37 quilted blankets and books to the hospital's labor and delivery wing.
"That's what we do. We do community service projects," says Kristy Pittsley, quilt club president.
Once a year, Pittsley says the ladies gather five ideas and pick one to run with and this year, making hand-stitched quilts for the new baby wing took the cake.
"Something up on our list for discussion is prayer quilts," Pittsley says. "It's for babies that don't survive."
In the past, the organization has donated blankets to local entities and organizations such as the ambulance service, social services and the volunteer fire department.
"We always try to do something to help families out to build comfort. Whether it's snuggly-wuggly blankets, a pillowcase or quilt," she says.
---