January 3, 2018
'Twas the season for giving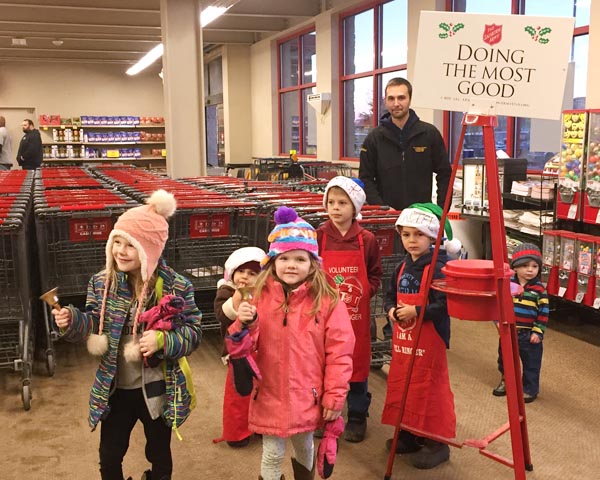 By Kate Ruggles
Farmer Staff Writer
It is better to give than to receive. At least that's what they say. However, with all the giving that was done in McKenzie County over the Christmas season, a lot of families were able to receive beyond their means.
All-in-all $32,541 was raised in McKenzie County between The Salvation Army Bell Ringing Campaign and the Watford City Police Foundation Blue Santas fundraisers, and 174 children and 62 families received help through the Eagles Aerie Auxiliary Club and the Blue Santas.
According to Officer Matt Walsh, director of Outreach for the Watford City Police Department, the Blue Santa program raised around $16,000, during this Christmas season. This money allowed them to help 24 families, which represented a total of 71 children.
"We spent around $150 on each child, and were then able to give each child $25 in Watford City Bucks, and each family an additional $75 in Watford City Bucks," states Officer Walsh.
For the full story, subscribe to the McKenzie County Farmer
---