November 9, 2021
Semper Fi never dies for Watford City Marine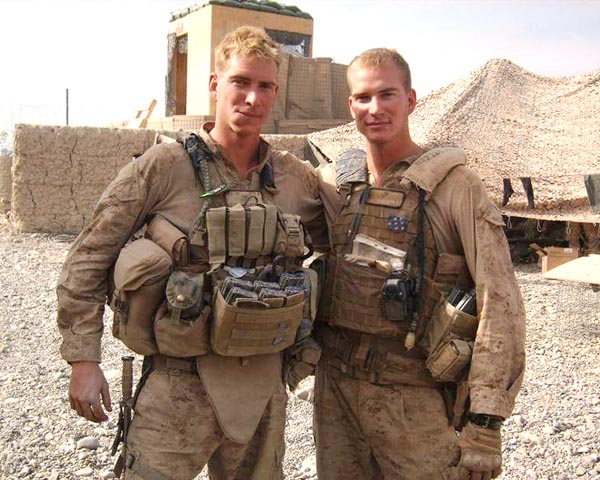 By Ashleigh Plemper
Farmer Staff Writer
"You go through some of the funnest and worst things you will ever experience in your life," says Robert Shipp of becoming a United States Marine Corps infantryman.
For as long as Shipp, a McKenzie County Sheriff's Office patrol sergeant, can remember, he wanted to be a Marine.
"Me and my brother would always play G.I. Joes when we were little," he says. "Once we realized what Marines were, that's what we were set on."
Living in the woods of northern Idaho, Shipp and his twin brother, Matt, grew up helping their parents run a popular pizza joint called 'Pig-Out Pizza.'
"We never really left far from home," he says.
As the twin brothers neared their senior year of high school in Rathdrum, Idaho in 2005, they decided to get a jump on their future by visiting with recruiters for the United States Marine Corps (U.S.M.C.).
"We had that mindset, especially because it was wartime, for me at least, I wanted to be part of the best," says Shipp of joining the U.S.M.C.
In 2006, Shipp and Matt were off to boot camp, where they did 13 weeks of intensive training at the Marine Corps Recruit Depot, San Diego, California.
For the full story, subscribe to the McKenzie County Farmer
---