April 11, 2017
Shooting club looking toward future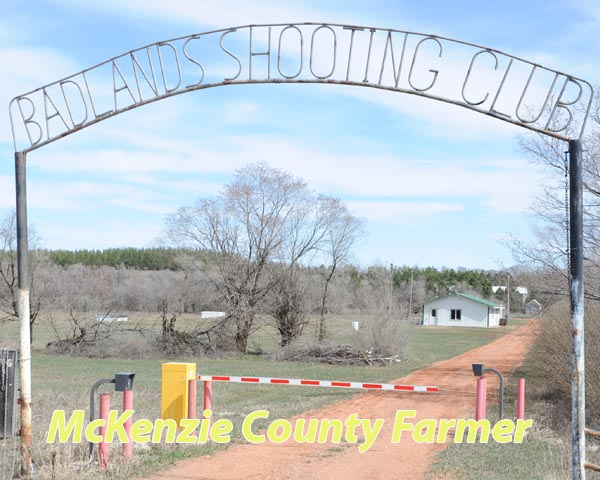 By Neal A. Shipman
Farmer Editor
All has been quiet at the Badlands Shooting Club's gun range on the east side of Watford City since it was closed by a court order in October of 2104 because of safety concerns after stray bullets from the range hit nearby buildings.
As part of the court order, the shooting club was directed to sell the property. And now that a new buyer, the U.S. Natural Resources Conservation Service, is in the process of closing on the purchase, the Badlands Shooting Club has set its sights on building a new range.
According to Peter Jost, club president, Brooks Kummer has offered the private shooting club a long-term lease on property that seems to provide a safe shooting location.
"The land that I'm willing to lease to the club is in an ideal location," stated Kummer during an informational meeting hosted by the shooting club on April 4. "It's bowl-shaped, which is perfect for a gun range, and the closest neighbor is over a half a mile away."
But, as the shooting club has found out, creating a shooting range that is both in a convenient location to members while still being in a safe location has been pretty hard to come by.
"This is an ideal location," stated Brent Schwan, board vice president. "If we can't get the Kummer property zoned by the county as a shooting range, then we'll never find another site in the county."
Finding a suitable site for a possible new shooting range is the first in many steps that Jost sees as the club needing to accomplish.
For the full story, subscribe to the McKenzie County Farmer
---