November 13, 2019
Struggling to keep daycare affordable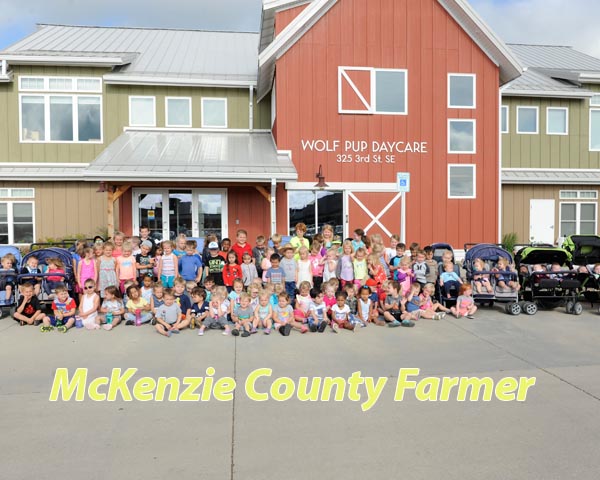 By Neal A. Shipman
Farmer Editor
Even with the opening of the Wolf Pup Daycare in 2014, providing for affordable daycare to meet the needs of Watford City's growing population has always been a challenge.
While over 278 children attend daycare and the newly opened Wolf Pup Learning Center on a daily basis, Curt Moen, Watford City city administrator says that keeping the Wolf Pup Daycare financially solvent, while still maintaining affordable rates to parents has been a difficult.
"The city and the county have been contributing $400,000 a year to meet the mortgage debt payments on the facility," states Moen. "The county was paying $150,000, while the city was paying $250,000 yearly toward the debt payments. Without those payments, the rates being paid by parents would have been much higher."
And Moen says that with the county agreeing to pay off the remainder of the construction loan debt a few months ago, it appeared that finally the daycare center would become financially solvent.
But the need to increase its salaries to be competitive, as well as now being required to offer the current 70 employees of the two facilities with health insurance benefits under the Affordable Care Act, the city is once again infusing money into Wolf Pup Daycare's operations.
On Monday, Nov. 4, the Watford City City Council approved contributing up to $39,600 monthly ($475,000 annually) from the Roughrider Fund to meet the insurance and salary increases.
For the full story, subscribe to the McKenzie County Farmer
---