August 17, 2021
The food industry brought Carrington to Watford City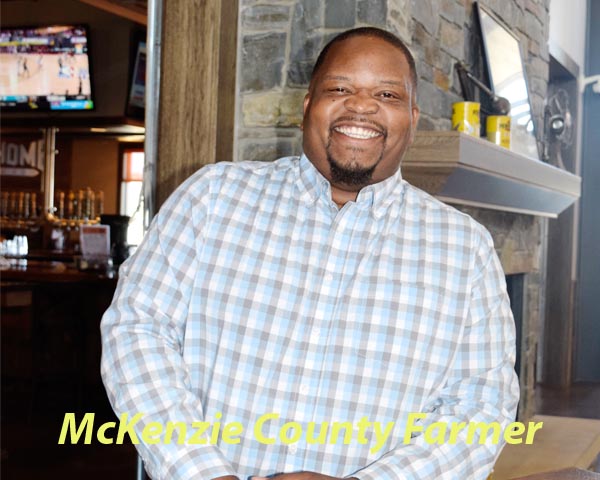 By Ashleigh Plemper
Farmer Staff Writer
Growing up in the south, food was a huge staple for Eddie Carrington. So much so, it became a lifelong career that led him to Watford City.
"My grandma would actually put a bucket in the kitchen and I would stand on it and help her cook breakfast," he says.
As Carrington started cooking at a young age, when he wasn't helping his grandmother, he assisted his grandfather on the farm.
"I grew up in Montgomery, Texas. So I think that's where I get my love for agriculture from," he says.
With his early years spent riding horses on the ranch and helping his grandfather give vaccines, Carrington acquired a culmination of hobbies. But it was his love for food he was always drawn back to.
"I always grew up around food. It was part of our family," he says.
When Carrington was 11 years old, he and his mother moved to Arizona.
"When we moved to Arizona, then, it was like the suburbs. So it was a whole other lifestyle," he says.
Carrington would spend the next 20 years living in Gilbert, Ariz.
For the full story, subscribe to the McKenzie County Farmer
---