October 25, 2017
Trauger honored for 31 years on football chain gang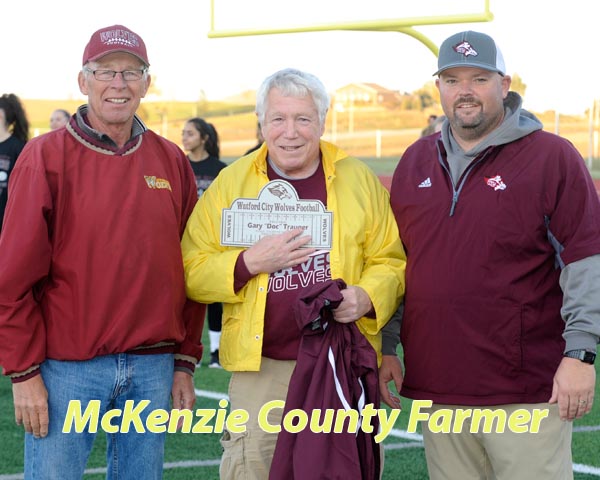 By Neal A. Shipman
Farmer Editor
When most people think of finally being able to get off the chain gang after 31 years, they would be thrilled.
However, that sure wasn't the way that Gary Trauger felt when he looked back over his shoulder as he marked his last day of serving his time on Watford City's chain gang. But then Trauger wasn't serving a sentence with other criminals on a southern chain gang.
He was one of the select few to have been chosen to serve on the chain gang for Watford City home football games.
For the full story, subscribe to the McKenzie County Farmer
---