October 18, 2017
State sets new record for natural gas production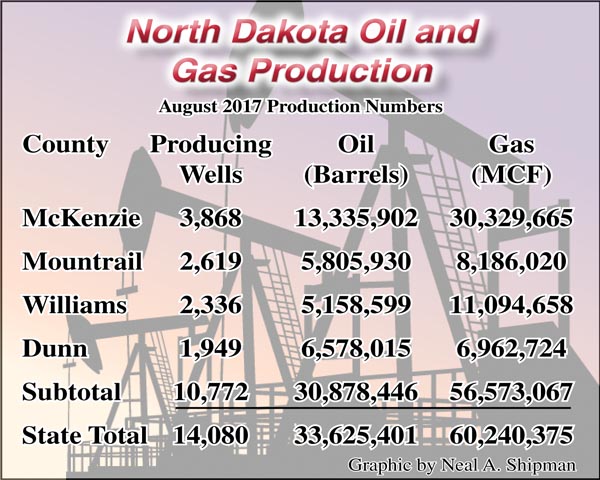 By Neal A. Shipman
Farmer Editor
The core of the Bakken, which comprises just McKenzie, Mountrail, Williams and Dunn counties in northwestern North Dakota, continues to fuel over 90 percent of the state's oil and natural gas production.
According to the August 2017 summary provided by the North Dakota Industrial Commission's Oil and Gas Division, these four counties had 10,772 producing wells, which pumped out a combined 30,878,446 barrels of oil and 56,573,067 mcf of natural gas. During the month of August, the state saw just over 33.6 million barrels of oil and a record 60,240,375 mcf of natural gas produced from a record 14,080 producing wells.
And for Lynn Helms, Department of Minerals director, those were some pretty exciting numbers.
For the full story, subscribe to the McKenzie County Farmer
---