October 18, 2017
Schwartzenberger brings change to Sheriff's office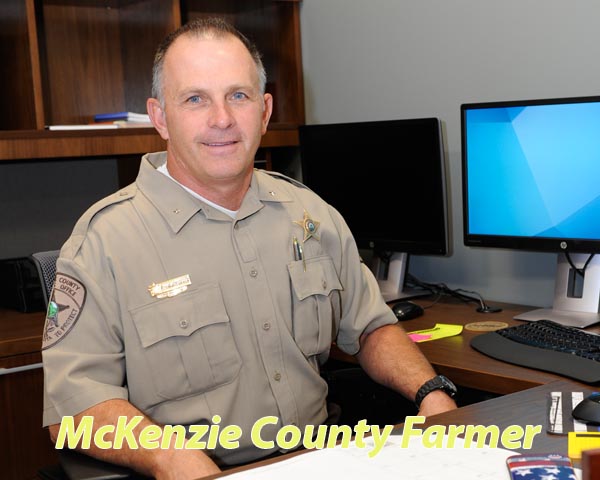 By Betsy Ryan
Farmer Staff Writer
Since the reinstatement of McKenzie County Sheriff Gary Schwartzenberger in August of this year, the sheriff's office has seen some big changes.
In September Sheriff Schwartzenberger promoted six officers, created two new lieutenant positions, and added a full-time civil clerk position to his office. He also promoted Michael Ficken to the rank of captain, and moved the former captain, Lloyd Clock, to the position of civil sergeant.
Following the office changes, two sergeants resigned on Sept. 14, and two deputies and a detective all resigned on Oct. 10, taking with them a vast amount of experience and years on the job.
In the last several weeks, the sheriff's office has also hired seven new deputies, all of which are currently attending the Law Enforcement Academy in Bismarck or are going through Field Training.
For the full story, subscribe to the McKenzie County Farmer
---