September 29, 2020
Two charged with arson in fire that destroyed PDQ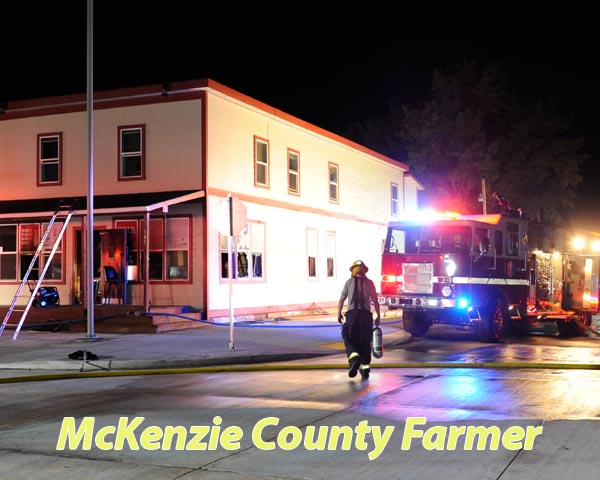 By Neal A. Shipman
Farmer Editor
Thirteen months after a fire gutted the PDQ, a landmark restaurant and bar in Arnegard, Richard Lee Thompson, 65, of Sparks, Nev., the former owner of the establishment, and one of his employees, Edward Gonzalez, 47, of Carson City, Nev., have been charged with two felonies in Northwest District Court on Sept. 25.
Twenty-three fire fighters from Arnegard and Watford City battled over six hours to extinguish a fire that severely damaged the supper club and bar after the fire was reported at approximately 9 p.m. on Wednesday, Aug. 14, 2019.
According to documents filed in the court, Thompson, on Aug. 14, 2019, told law enforcement that he had dementia and eventually gave consent to search the property. He also told officers that the building was in poor shape and had a flea infestation. He also stated that a realtor had been at the building earlier in the day to put up for sale signs and to check the building.
After the fire was extinguished, law enforcement observed a small gas can near the pool table and a larger gas can on the floor near the dining area closest to the bar. North Dakota deputy fire marshalls determined that it was an incendiary fire, which was set in the kitchen area, and that the liquid in the two cans had tested positive for gasoline.
---