January 4, 2022
Watford City becomes a single mom's saving grace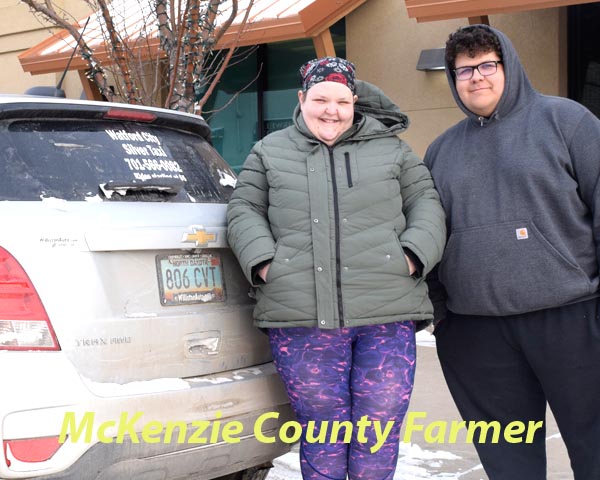 By Ashleigh Plemper
Farmer Staff Writer
When your life is consumed by relationships of violence and dysfunction, it can warp your perception of reality making it hard to want anything else for yourself because it's all that you know. It's the cycle of abuse.
For those who are courageous enough to take a bold risk and make a change, they may find that a new life awaits them.
When Brittany Baker made the decision to move to Watford City in June 2018, what she sought was not a place to live but a means of escape.
"I was a single mom for a long time and then I got married and was married for seven years," she says. "In that time, my husband was very, very abusive."
Tormented by a turbulent marriage, the years of domestic abuse left Baker shattered. However, it hadn't stolen her hope for a brighter future or the ability to fight for a better life.
"The last time that the cops came, they said you've gotta get out of this situation or the next time we come, we're going to be coming to take your body to the morgue," she says.
Enough had finally clicked for Baker as she grew tired of waking up to a life of living hell.
For the full story, subscribe to the McKenzie County Farmer
---